"OMG, you're an appraiser? That's AMAZING!" I hear this all the time…no…never. But why not?
Mojo is that exact time when you do something powerful, purposeful and impactful. You can feel it. Others can see it. It's more than just being cool. It's having your appraisal department run like a Tesla. Tasks sequenced perfectly. Workflow Master. Total transparency.
How insufficient is enough?
It's hard to have mojo if you lack the tools to get your job done. This shows up in struggling to keep up with your service level agreements (SLAs). The delivery drag is exacerbated with extended appraisal lead times. You can't control your appraisers, but you can control your processes.
So, what's the solution? YouConnect. 
A workflow platform with responsive Client Success folks that provide all the stuff you want. 
Custom reporting that allows you to track your metrics. (Credit Department Reporting Templates – Free Download)
Valuation expert founders promoting valuation departments in financial institutions. FIVA
What are you measuring to assess your progress?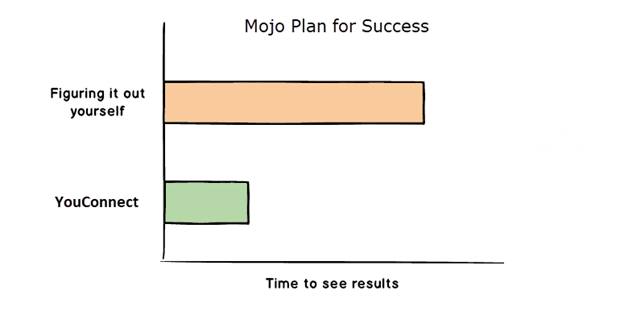 Reflect on…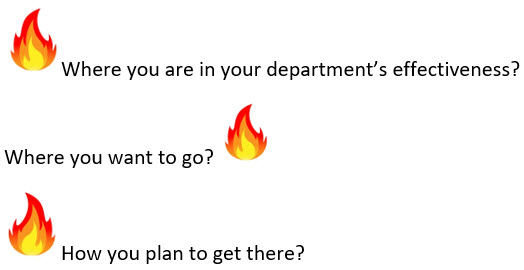 Mojo plan competency framework
In short: your appraisal department becomes a risk management machine providing:
Better visibility to the C-Suite with transparency.
The ability to handle appraisal volume spikes with current staffing.
Trust with improved relationships with RMs and LOs.
Accelerated visibility – gets you more respect.
And most importantly – your bank's collateral done right.
"Making something take longer than necessary is probably the worst example of work ethic and looks busy…not cool."
Richie Norton
Mr. Norton quotes are spot on for your appraisal department's aspirations.
"Opportunities will come and go, but if you do nothing about them, so will you."
"You gotta make it a priority to make your priorities a priority."
"If you end your day feeling like you got nothing done, it's because you weren't working: you were busy, not productive."
The Road Less Stupid (from the Chairman of the Board) by Keith Cunningham highlights the concept of Thinking Time. Principles and strategies for making great decisions and minimizing risk. The chance of success shoots up when you think, plan, consistently execute the right things, and worry about the possibility of loss. Thinking Time questions are designed to maximize clarity and create better choices resulting in fewer mistakes. 
Operators react and sweat. Owners think and plan.
"I count the YouConnect decision as the
highlight of my career at the bank."
Andy Luzod, MAI, Fifth Third Bank
Establish criteria that matter to you
Once you've followed our Client Success onboarding processes with properly implemented workflow, custom reporting, you can expect to see results within 4 weeks. Most times, they come within 2 weeks. As an appraisal department manager or chief appraiser, you'll experience your department hitting accelerating.
Seek out tools that allow you to do your job extremely well, enhancing your personal and professional mojo. Seek out that positive spirit of mojo. It starts from the inside and radiates to the outside. It starts with appraisal department managers and chief appraisers, radiating out to your department.
"Don't wait to be compelled to do great work." Find your MOJO!